Journalists for Transparency (J4T) is a collective of journalists and storytellers that seeks to explore issues of transparency and corruption around the globe. J4T is an initiative of the International Anti-Corruption Conference.
East Goes West, Unfair Trade, Spoiled, Corruption and Poaching, Trafficking in Impunity and other upcoming collaborations are supported by the German Development Corporation (GIZ).
The Built to Fail collaboration is supported by the United States Department of State.


Who we are
From The New York Times and Mashable to the Associated Press and National Geographic, our journalists' work has appeared in dozens of major publications. They hail from around the world and all have one thing in common: a passion for reporting on issues stemming from corruption and affecting citizens' everyday lives around the world.
How it's done
The Journalists for Transparency initiative is an initiative of the International Anti-Corruption Conference Series. Grantees are selected from the IACC's "Young Journalist" fellowship. Read more about it here. Transnational collaborations are formed through the YJ program to produce in-depth, multimedia-rich reporting under the J4T brand.
What's next?
You can help us decide. While we've focused on food transparency, wildlife trafficking, and antiquities, our future editions will cover a wide variety of corruption-related issues. If you'd like to see a particular issue covered or get involved, please drop us a line at info@j4t.org.
Yinka Adeparusi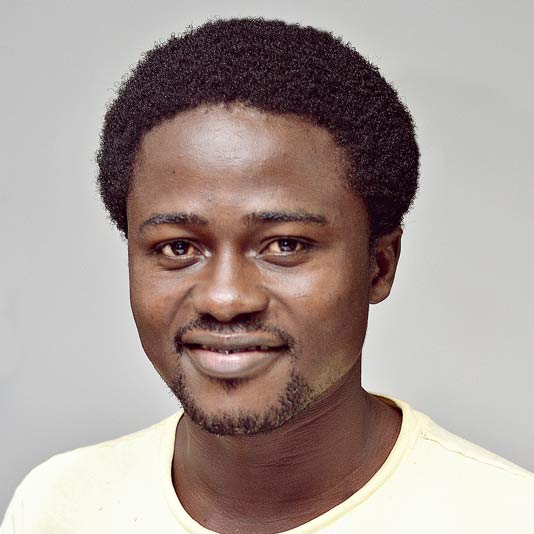 "The splattered wryness on the face of that little poor child, reporting corruption could translate to eliminating such expression."
Yinka Adeparusi
Yinka Adeparusi is an international award-winning photojournalist with National Mirror newspaper in Lagos, one of the most widely read newpapers in Nigeria. Before joining National Mirror, he has interned with The Punch and NewAge newspapers as a reporter and photojournalist.
A graduate of Lagos State University School of Communication where he bagged double honours in Photojournalism and Cinematography, he is a multiple award winner whose works expose the ills of his immediate environment and society at large, with a special lens for recording the 'why' frames. His work centers majorly around human rights abuse and social exclusion, and with special attention on the rights of children.
Yolaan Begbie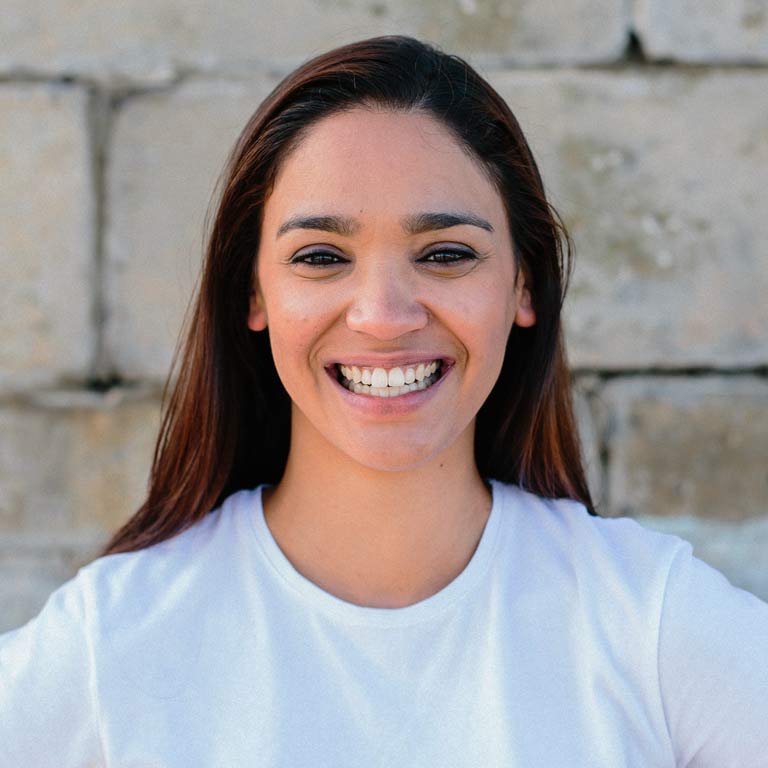 "As a responsible citizen, fighting corruption is about the little things – like saying no to policeman wanting you to slip him a few notes so that you won't get a traffic fine. As a journalist, it's about holding those in power accountable, and giving a voice to those who suffer because of corrupt behaviour."
Yolaan Begbie
Yolaan Begbie is a South African journalist currently based in Dubai, UAE. She is the Founder of San Media, a production company that produces Africa-focused multi-media content, and currently holds the position of Senior Editor at Africa.com.
Prior to completing her masters at Columbia University's Graduate School of Journalism in 2012, she worked as an on-air reporter for eNCA, South Africa's first 24-hour news channel.
Yolaan holds a Bachelor of Arts (BA) degree in Film and Media Studies from the University of Cape Town (UCT) and a Bachelor of Philosophy (BPhil) degree in Journalism from Stellenbosch University. She is also a CNN Journalism Fellow (CJF).
For this project she returned to her hometown of Cape Town to report on the impact of the country's recent fishing permit allocation on the local fishing communities.
Kait Bolongaro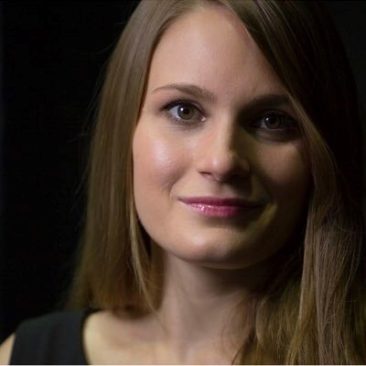 Kait Bolongaro
Kait Bolongaro is a freelance reporter currently based in Europe. A journalist for the past six years, her work has been published by Al-Jazeera English, BBC, The Guardian, NPR, VICE and the Middle East Eye. She covers politics, science, business, human rights and the environment from Europe, Africa, Asia, the Middle East and Latin America. In 2016, her coverage of Down Syndrome received an award for science reporting from the World Health Summit and the Pulitzer Center for Crisis Reporting. Kait was also a fellow with the International Women's Media Foundation reporting on politics and civic engagement in the Democratic Republic of Congo.
Maria Paula Brito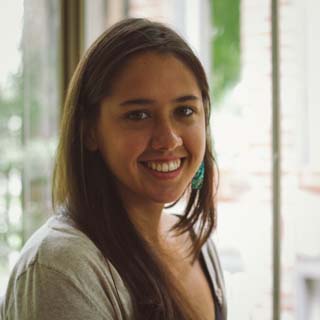 I fight corruption to give those affected by it a voice, to empower the powerless.
Maria Paula Brito
Paula is a Peruvian journalist passionate about human rights and investigative journalism. She earned her bachelor's degree in political science in Peru and obtained a master's in Media and Communications from the London School of Economics. Driven to cover corruption, human rights violations, religious conflicts and ethnic disputes Paula's next journalism endeavor will take her to Cambodia where she will be reporting for the Cambodia Daily.
Paula has published articles related to the environmental impact of the extractive industry, indigenous rights and social conflicts in Peru, she has worked with CONNECTAS an investigative journalism initiative in the Americas, at the Peruvian Press Council delving into issues of media ethics, and most recently at NPR's D.C. headquarters where she built skills in radio production that she'll take with her to South East Asia.
Domas Burkausas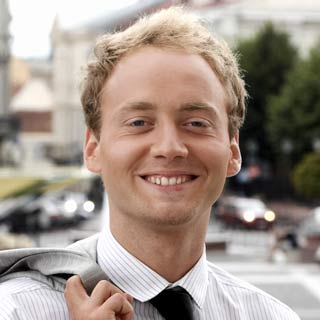 Corruption is a shortest way to the downfall of a community, country and the whole world.
Domas Burkausas
Domas is a Lithuanian journalist, media project manager and university tutor, based in Vilnius. Domas as been working in various TV projects for more than 10 years, mainly focusing on social and economical issues.
Stephanie Burnett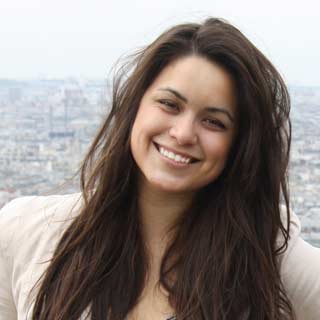 "Systems built on corruption flourish because of complexity and apathy. It is the job of journalists to pull away the layers of complexity so the victims of corruption have the knowledge and confidence to demand more for their communities."
Stephanie Burnett
Stephanie is an American multimedia journalist based in Hong Kong, currently producing videos and writing for TIME.com. She was previously Country Profiles Editor for Transparency International in Berlin. Stephanie has a master's degree in journalism from the University of Hong Kong.
Jimmy Chalk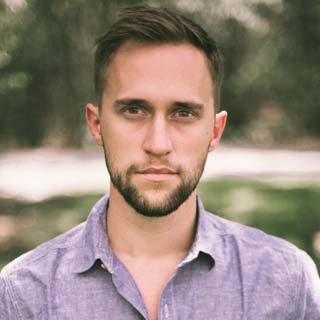 Good, uncorrupt governance unlocks the power of policy, legislation and the infinitely creative human spirit.
Jimmy Chalk
Court Battles Seek to Settle Amazon Land Questions
In Brazil's fertile Amazon region, a movement of landless farmers is struggling against a powerful agricultural giant accused of corruption, unafraid to use deadly force.
Co-Editor-in-Chief & Multimedia Editor, "Spoiled"
Jimmy Chalk is a visual journalist based in Rio de Janeiro, Brazil. He is a frequent contributor to The New York Times, ESPN, CBSNews, GlobalPost and Al-Jazeera and is a founding member of the New York City arts collective and production company Nomadique.
Anna Therese Day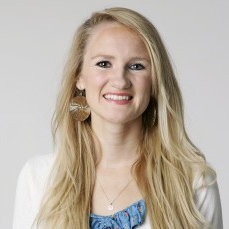 Corruption thrives in climates of impunity. As journalists, we have the opportunity and responsibility to shine a light on corruption — undoubtedly the first step in chipping away at that impunity and helping our communities hold power responsible.
Anna Therese Day
Anna Therese Day is an award-winning independent journalist and social media researcher. She is a 2013 Fulbright Fellow, a 2012 UN Press Fellow, and was named one of Google Zeitgeist's top 30 Great Young Minds of Our Time in 2011. The Shorty Awards for Social Media recognized her as one of the Top 10 journalists of the Year at their 2013 and 2014 awards.
On the ground in Bahrain, Brazil, Egypt, India, Israel, Jordan, Lebanon, Libya, Mexico, the Palestinian Territories, Syria, South Sudan, and Turkey, her coverage focuses on American foreign policy, women's issues, and youth organizing. Her work has been featured in a variety of media outlets, including CNN, Al Jazeera English, CBS, and numerous print outlets, translated into Arabic, English, Hebrew, and Spanish. Day is a founding board member of The Frontline Freelance Register, a representative body for freelance conflict journalists organized by freelance conflict journalists.
Patrick Egwu
Ryan Hicks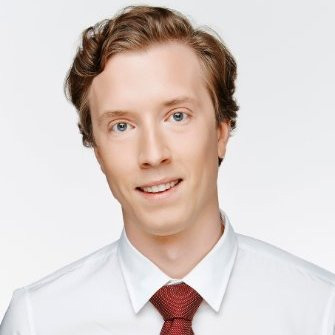 Reporting on corruption is critical so that citizens can hold people in positions of power to account.
Ryan Hicks
Currently reporting for the Canadian Broadcasting Corporation (CBC) out of Winnipeg, Canada, Ryan is a cutting-edge storyteller who reports across all platforms (television, radio, digital, and social media).
His passion lies in telling original stories, breaking news, and going wherever they take him. He's reported from around the world and across Canada. He was also a producer for Canada's most-watched political television program, CBC's Power and Politics with Evan Solomon. He is as comfortable reporting from a major, international city, as he is from a fishing boat off the shores of Atlantic Canada. Whether it is in Rwanda's sprawling backcountry, the center of Rio de Janeiro, or the potato drills of Prince Edward Island, Ryan focuses on the heart of stories and telling them in innovative and creative ways.
Virginie Nguyen Hoang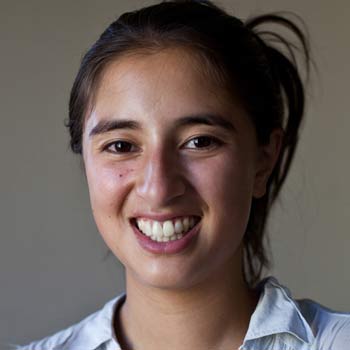 Une histoire de passion, de motivation et de rencontres. Un début, un apprentissage mais aussi une voie choisie.
Virginie Nguyen Hoang
Graduated in Journalism at IHECS (Institute of High Studies of Social Communications in Brussels), I've also attended a semester at the Danish School of Media and Journalism in order to accurate my formation in the field of photojournalism.
I am based in Cairo and currently a contributor for the studio HansLucas and contributor for Agence France Presse (AFP)
Since August 2011, Frederic Pauwels, Gaëtan Nerincx and I have created the Collective HUMA that emphasizes social issues and puts forward a humanist photography.
Ghazala Irshad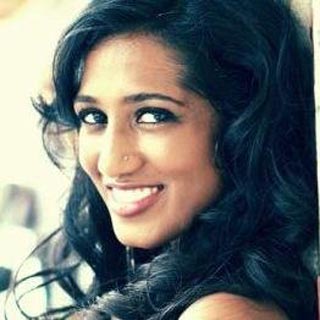 Ghazala Irshad
Ghazala Irshad is a multimedia journalist focused on diversity, women's rights, refugees, Muslims, and the Middle East. She is also a social media strategist with experience in the advertising and public relations industries. Ghazala has eaten and Instagrammed her way around the world with the UAE-produced travel show Peeta Planet. She also tweeted the Arab Spring from Egypt, and taught photography and English to refugees from around the world, including Southeast Asia and the Middle East. Her work has appeared in The Guardian, Gawker, Roads & Kingdoms, and more.
Piero Locatelli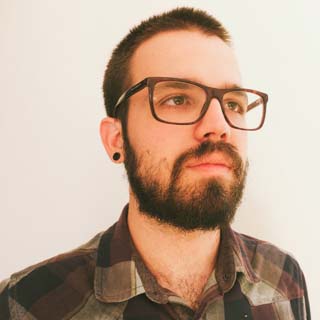 Corruption is the worst and most visible face of the destructive influence that corporations can have in public institutions.
Piero Locatelli
Piero Locatelli works since 2012 as a reporter in one of Brazil's foremost magazines, CartaCapital. He studied journalism at Universidade de São Paulo and has been covering politics since 2008, working in two of the biggest Brazilian news websites: iG and UOL. He also reported based in China, where he studied for 6 months. Last year, he wrote a book about the Brazilian protests in Brazil, #VemPraRua.
Brandy Miller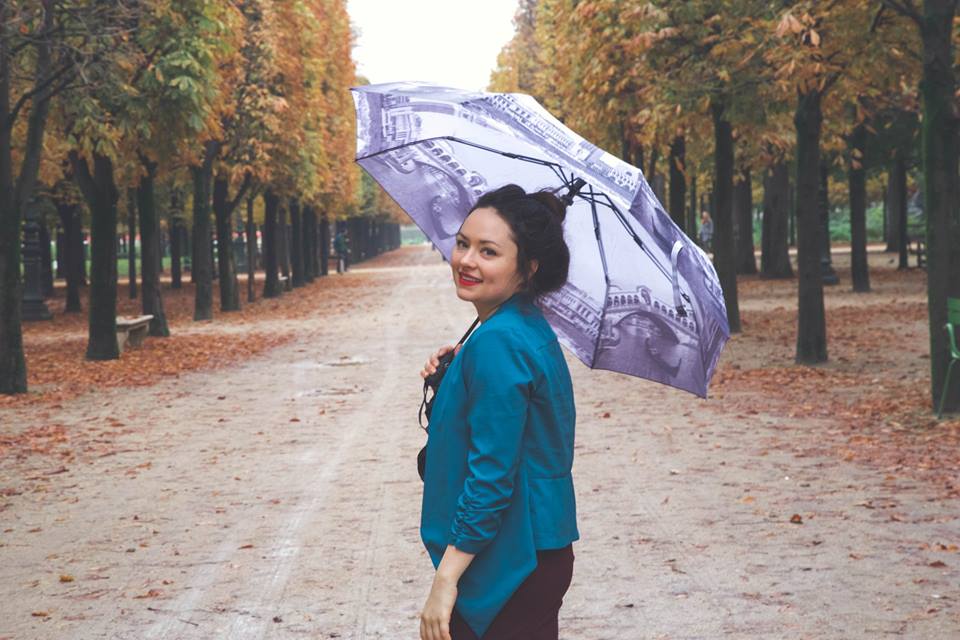 Brandy Miller
Brandy Miller is a freelance journalist, photographer and editor based in Brussels, Belgium. A native of California, Brandy studied International Relations and German Studies at Lewis & Clark College and the University of Munich. She is a Fulbright Scholar Alumnus, focusing on transatlantic relations, linguistic diversity and social inclusion policy.
Wandiswa Ntengento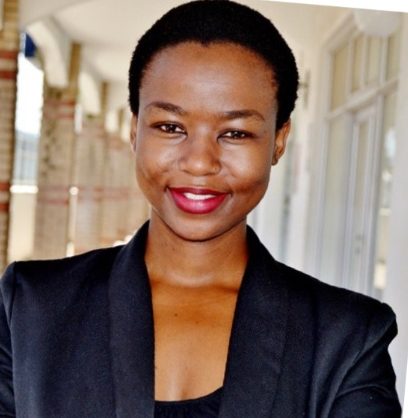 Wandiswa Ntengento
Wandiswa Ntengento is a South African journalist reporting on politics, crime and business. Ntengento spend six months working at the BBC's Johannesburg bureau and previously worked as a freelancer for various online publications. She currently works at African News Agency as a reporter. She is a 2015 alumni for two Thomson Reuters Foundation courses and a 2015 fellow for the International Women's Media Foundation. Ntengento was a candidate for a media dialogue on multilateral trade in Southern Africa organized by the World Trade Organization and Friedrich Ebert Stiftung. She is currently a candidate for the 2016 Bloomberg Media Initiative Africa program on financial journalism.
Andrew Ochieng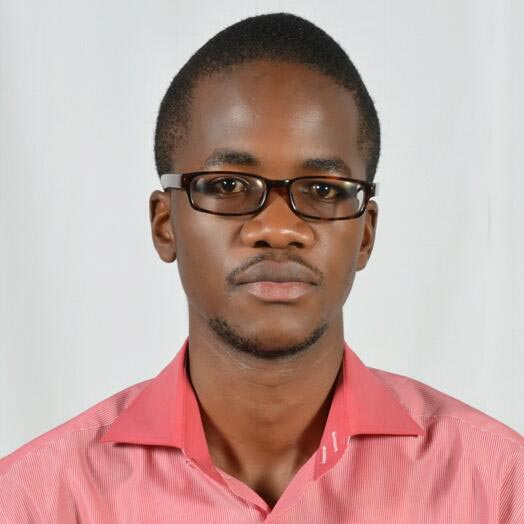 Andrew Ochieng
Andrew Ochieng is a 30-year-old journalist at East Africa's largest media house, Nation Media Group, and reports for NTV-Kenya, where he likes to focus on features and environmental stories. He started out as a trainee reporter at Kenya's Citizen TV in 2009. Andrew studied journalism at the United States International University-Africa. He has covered stories on elections, politics, corruption, health, wildlife and climate change. Ochieng was a finalist for the 2014 Thomson Foundation Young Journalist from the Developing World Free Press Association award.
Bolanle Omisore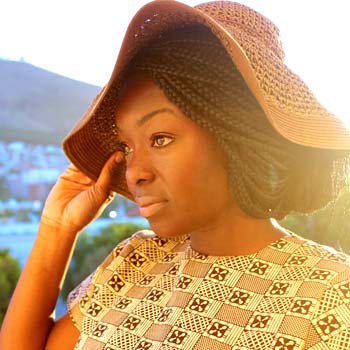 Corruption kills the growth and the spirit of our world and our people, so those of us who can fight it, must.
Bolanle Omisore
Bolanle Omisore is a Lagos, Nigeria based journalist and has contributed to a number of publications from National Geographic.com to The Africapitalist magazine to NPR. She covers international energy and business news from the African continent. She is also a 2013 McCloy Fellow, and a 2011 International Reporting Fellow for the International Center for Journalists. Before attending graduate journalism school at New York University, she worked with both The New York Times and ABC News. A native of Tampa, Florida, she is a graduate of Howard University.
Zanji Sinkala
Aung Naing Soe
Amanda Sperber
Linus Unah
Anrike Visser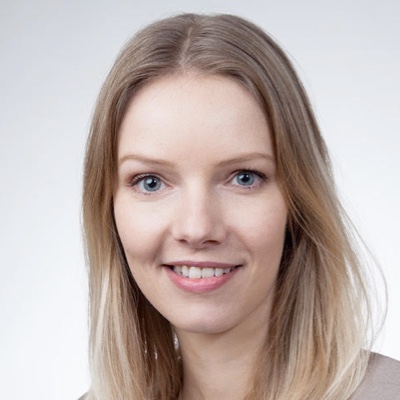 Anrike Visser
"In 2018, Anrike founded Global Ground Media, an online publication for investigative journalism in Asia. Global Ground Media (GGM) works with 25 journalists and photographers across Asia on underreported issues. GGM especially focuses on Do No Harm and solutions-oriented approaches in journalism. GGM received financial or in-kind support from Free Press Unlimited, Transparency International, Google News Initiative, News Impact Academy, the Solutions Journalism Network and the Civil Media Company.
Previously, Anrike worked at the Netherlands Authority for the Financial Markets (AFM) as a financial crime investigator. At the AFM she specialised in derivatives trade at banks and illegal investment products. She also applied her anthropological skillset in cultural transformation projects at the major banks and insurance companies of The Netherlands. She graduated as a special investigative officer ('buitengewoon opsporingsambtenaar') at the Fiscal Information and Investigation Service FIOD in 2014.
GGM also offers training on digital and physical safety, and investigative journalism including illicit finance investigations. Anrike trained researchers and journalists in investigative techniques at seven Myanmar media organisations including Frontier Myanmar, Myanmar Now, Mawkun magazine and Irrawaddy.
And she worked with grantees of Deutsche Welle Akademie and International Media Support on financial sustainability. Through training and collaborative coaching, community radio projects worked on developing sustainable business models, becoming donor-independent and setting up transparent accounting practices. Since 2009, Anrike has worked as consultant in business development of startups and media organisations in Europe and Asia."
Jessica Weiss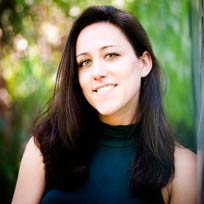 All humans deserve to live in a just, fair society and to have faith in the institutions and people in power.
Jessica Weiss
"Spoiled" Executive Print Editor
Jessica Weiss is a bilingual independent writer and journalist based in Miami, Florida. Her work has appeared in publications including The New York Times, The Associated Press and Fast Company Magazine. She is a frequent contributor to the International Journalists' Network (IJNet), where she provides international journalists with tips and tools to report effectively. She is a 2011 graduate of Georgetown University's Masters Program in Journalism, where she focused on multimedia storytelling and narrative nonfiction.