Co-published with The Africa Report
Returnees who moved back to their native states in southern Nigeria — including Akwa Ibom, Delta, Rivers, Ondoand Bayela — have largely been left to their own devices, as political maneuverings stall almost every opportunity toresettle and reintegrate the returnees.
Following a settlement dispute between Nigeria and Cameroon 13 years ago, Abuja relinquished a claim on Bakassi and handed itback to Yaoundé. Hundreds of thousands of Nigerians moved back to Nigeria, relying on assurances that federal authorities would address issues to do with their welfare, shelter and livelihoods. But to date, thousands of displaced Bakassi people have yet to be resettled and reintegrated.
Children who came as two-year-olds have become teenagers, teenagers have grown into adults and adults are now becoming parents in mostly makeshift camps; marked by poverty, hunger, filth, disease and death, combined with lack of education and diversion of relief materials.
The large-scale problem of displacement and loss of livelihoods was created following the International Court of Justice ruling in2002. [https://www.un.org/press/en/2002/icj603.doc.htm]
During the peak of the displacement, at least 100,000 who returned from Bakassi got shelter in makeshift camps in Akwa Ibom,which is about 100km away from Cross River and closer to the peninsula.
At the heart of the problem is the sole focus on building new homes for returnees in Cross River state, where most returnees moved to upon their arrival in Nigeria, with little attention paid to their day-to-day needs. In addition, relief materials meant for refugees rarely reach them and their children struggle to get access to decent education.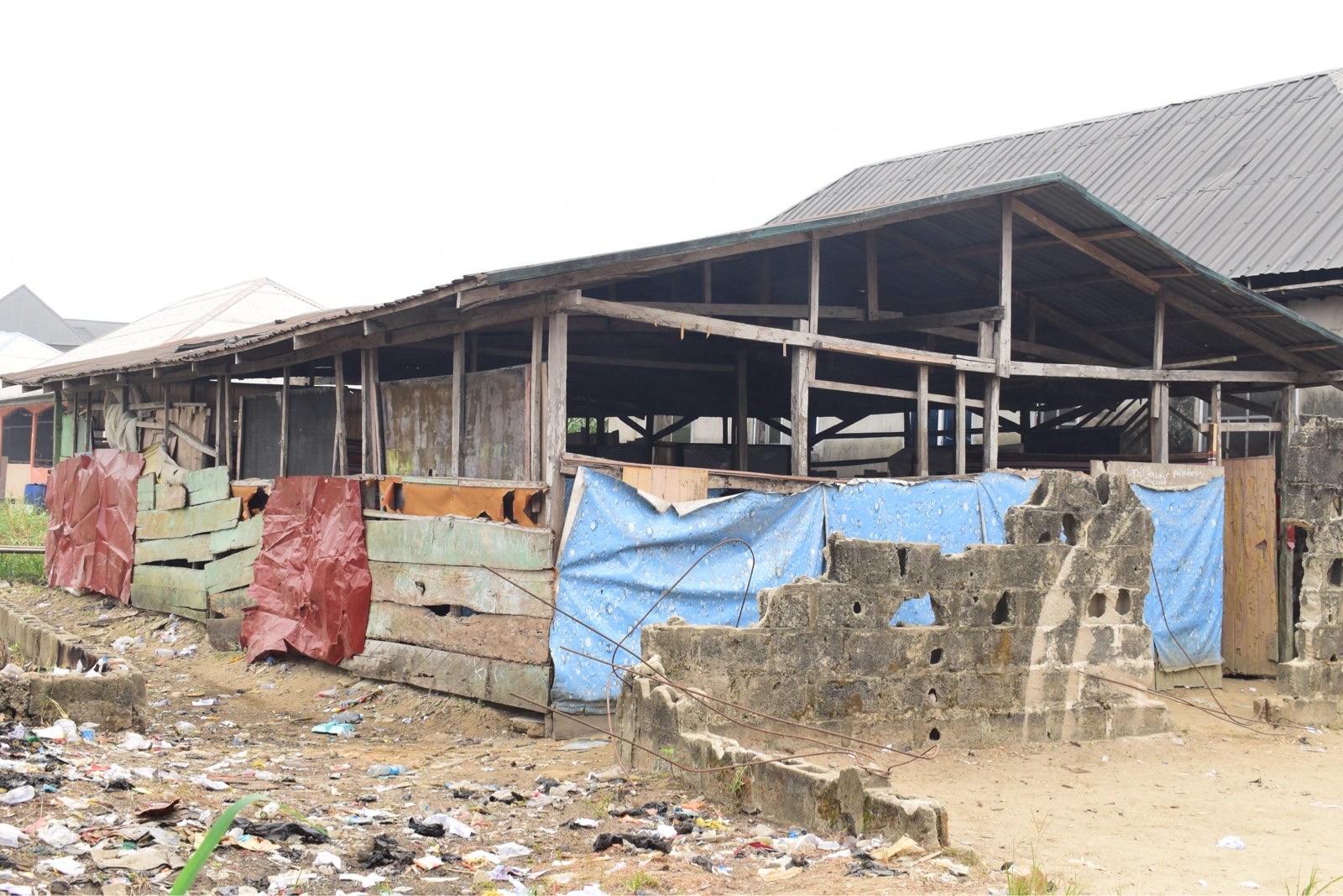 'Hunger has killed me'
For the Bakassi returnees, it has been nearly 15 years of neglect, starvation and suffering. The makeshift camp in Yenagoa is surrounded by shacks covered with corrugated roofs and wood. Open defecation is rife amidst a dearth of basic sanitation and hygiene facilities. The only source of running water in the camp was connected by a local church in April 2019.
"Hunger has killed me! Hunger has killed me! There is no food!" two old women shout repeatedly to a reporter and cameraman who walk by their shack.
"Since 2006, when we came here, it has been hunger, sickness, no food, everything [terrible] is here," shouts one of the women,again and again. She says she has not eaten all day and is battling hypertension, a stomach ulcer and a mini-stroke.
Stephen Shool, the secretary of the Yenagoa camp, nods in regret as he tries to reassure the women. "Even a well-trained dog cannot survive here, but we are surviving," Shool says angrily.
Left to their own devices
If a complex has been built for returnees to live in and they happen not to be the people there, the national commission for refugees has no option but to exit all those who are there. – Innocent Efoghe, south-south zonal coordinator of NCFRMI
Returnees who later moved back to their native states in southern Nigeria — including Akwa Ibom, Delta, Rivers, Ondo and Bayela —were largely left to their own devices.
God knows Igali, who was the Nigerian consulate-general from 1999 to 2005, says federal authorities did not listen to advice to ensure that funds were allocated to different states rather than solely to Cross River.
"Money should have been given to the government of Akwa Ibom, the government of Bayelsa, like a kind of counterpart funding and I mentioned this thing over and over but the federal government doesn't listen," Igali says.
Innocent Efoghe, south-south zonal coordinator of the National Commission for Refugees, Migrants and Internally Displaced Persons (NCFRMI), says he is aware that the newly-built flats in Ekpri-Ikang village have yet to be allocated to the "right people" —Bakassi returnees.
"If a complex has been built for returnees to live in and they happen not to be the people there, the national commission for refugees has no option but to exit all those who are there," Efoghe says.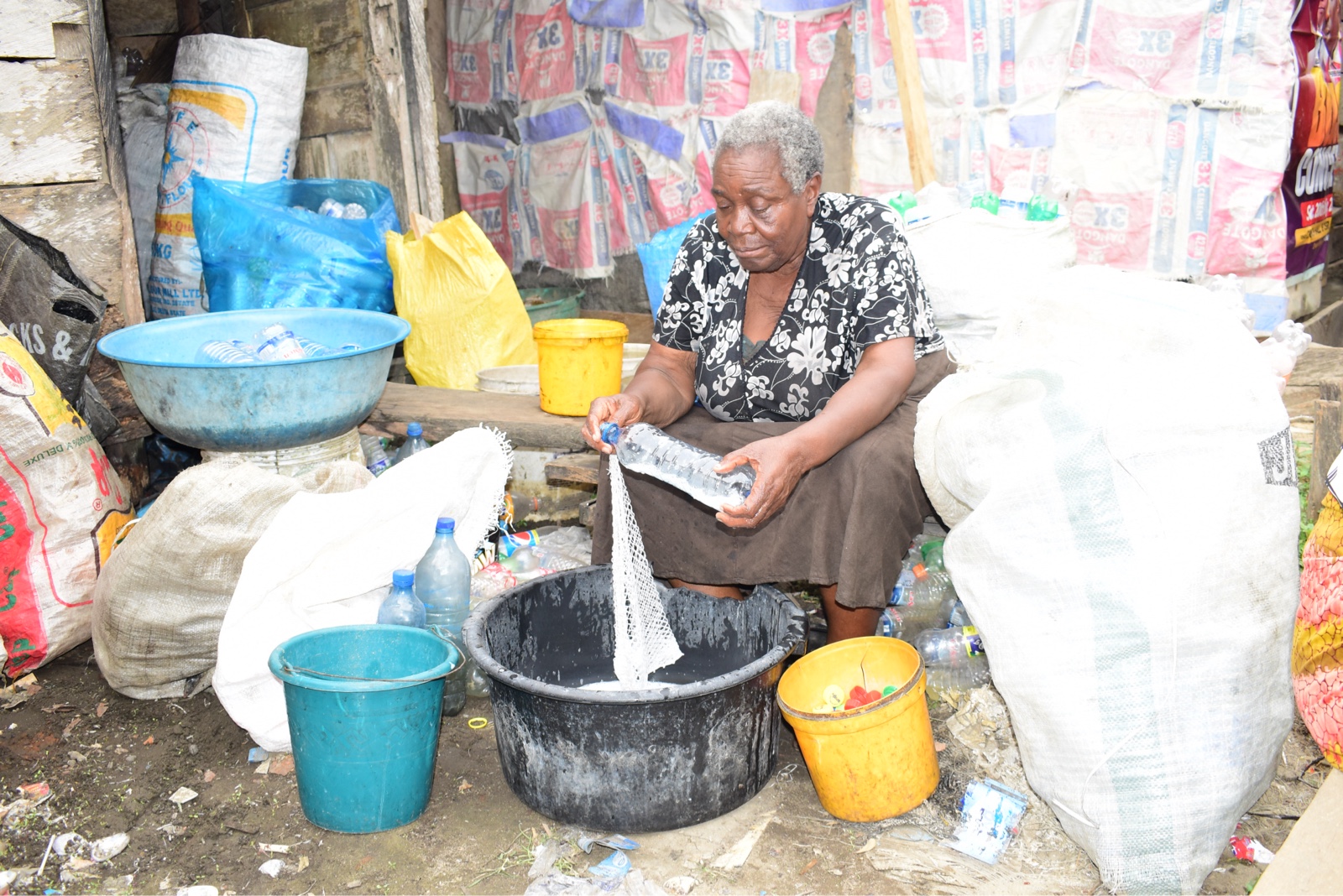 Corruption plaguing their resettlement
But his warnings, as stern as they sound, are not entirely new when it comes to addressing corruption that has plagued resettlement of the Bakassi people, and neither are the political manoeuvrings that have stalled almost every opportunity to resettle and reintegrate the returnees.
Several resettlement committees have tried to address this conundrum without success.
Some Bakassi political leaders accuse each other of 'fraud' over funds allocated to resettle Nigerians who left the peninsula. Six local politicians and activists interviewed for this story say there was an overarching lack of accountability, starting with 'heavy secrecy' around how much the federal government allocated for Bakassi reintegration and where it was spent.
In late September 2008, Nigeria's federal authorities allocated roughly N2bn ($17m) to Cross River state authorities for the construction of a permanent settlement some 30km from the peninsula, in a 'new' Bakassi local government area, which was quickly carved out in early 2007 to resettle Nigerians returning from Bakassi peninsula.
Only about 300 houses were built. Families living here complain that they had to accommodate as many people as possible to ensure that almost everyone got a place to lay their head. For example, in one case, two families with over a dozen children are squeezed into a two-bedroom flat.
Innocent Asuquo Bassey, one of the camp leaders in the Bakassi local council, says around 3,000 households live in the camps.
"The issue of Bakassi [settlement] is yet to be fully resolved because we are still suffering and some of our people had to go back to the peninsula again," Bassey says, as he blames politicians and local leaders whom he believes are "the real problem of [the] Bakassi."
"There will be a time when the crisis that will erupt in this camp will be beyond control," he warns, saying the camp has not received"any relief materials for over three years now."
Empty flats
In the far corner of a camp for Bakassi returnees, in southern Nigeria's Cross River state, sit 42 new apartments; built by federal authorities for Nigerians who returned from the disputed territory of Bakassi.
Although the flats were completed in 2019, no Bakassi returnees live in them.
"The flats have been taken over by community youths, political party members and hoodlums," says Aston Inyang, a leader of the Bakassi returnees. The community complained to government officials who visited and took a list of names in June. Still, Inyang says, "nothing has changed." No Bakassi returnee has been given a flat.
Politicians trade blame
Allegations and counter-accusations dominate conversations, as politicians trade blame for the situation involving the Bakassi returnees.
In October 2018, Essien Ayi — who represents Bakassi at Nigeria's House of Representatives — alleged that some of the funds earmarked for the returnees, were diverted to buy a cable car in Marina Resort in Calabar, the capital of Cross River state. Phone calls and text messages to Ayi's official cellphone number to verify these claims went unanswered.
Government officials who were interviewed, say the UN — which brokered the deal to hand over the area to Cameroon — should have ensured that the returnees were resettled and given support to begin their lives afresh.
Okoi Obono-Obla — former chair of the Special Presidential Panel for the Recovery of Public Property — says when he filed a lawsuit against the federal government in Calabar in 2012, to ascertain the exact amount allocated to the resettlement of the returning Bakassi, the case was dismissed by a court in 2016 without "any pronouncements on some of the issues raised.
"Obon-Obla says "a lot of money" was provided for the resettlement of the returnees, especially during the Olusegun Obasanjo-led administration (1999-2007) when Cross River state was led by Donald Duke.
"This was what we were trying to establish in the case we file[d]: How much was actually given to the Cross River state government," he says. "The [returnees] say that the money was never used for what it was budgeted for, so that is it."
Dead end projects
In 2017, plans for a large housing programme fuelled exhilaration among the displaced Bakassi. The Africa Nations Development Programme (ANDP), along with Cross River state authorities, promised to build 5,000 housing units at Ikpa Nkanya village in Akpabuyo town, some 15km away from Calabar.
Today, at the site, concrete blocks and a handful of abandoned buildings without roofing are the only signs that a project was ever started there.
Ifeanyichukwu Eze, country director of ANDP, blames bureaucratic delays. He says "bringing the money into" Nigeria to start the work was problematic, due to the numerous government bodies they needed to clear the money with: the Central Bank of Nigeria, the Nigerian Financial Intelligence Unit, the Economic and Financial Crimes Commission and the Ministry of Humanitarian Affairs, Disaster Management and Social Development.
Eze says contractors would have returned to the site in April last year but lock downs as a result of Covid-19 halted everything. Hesays construction will begin again "soon.".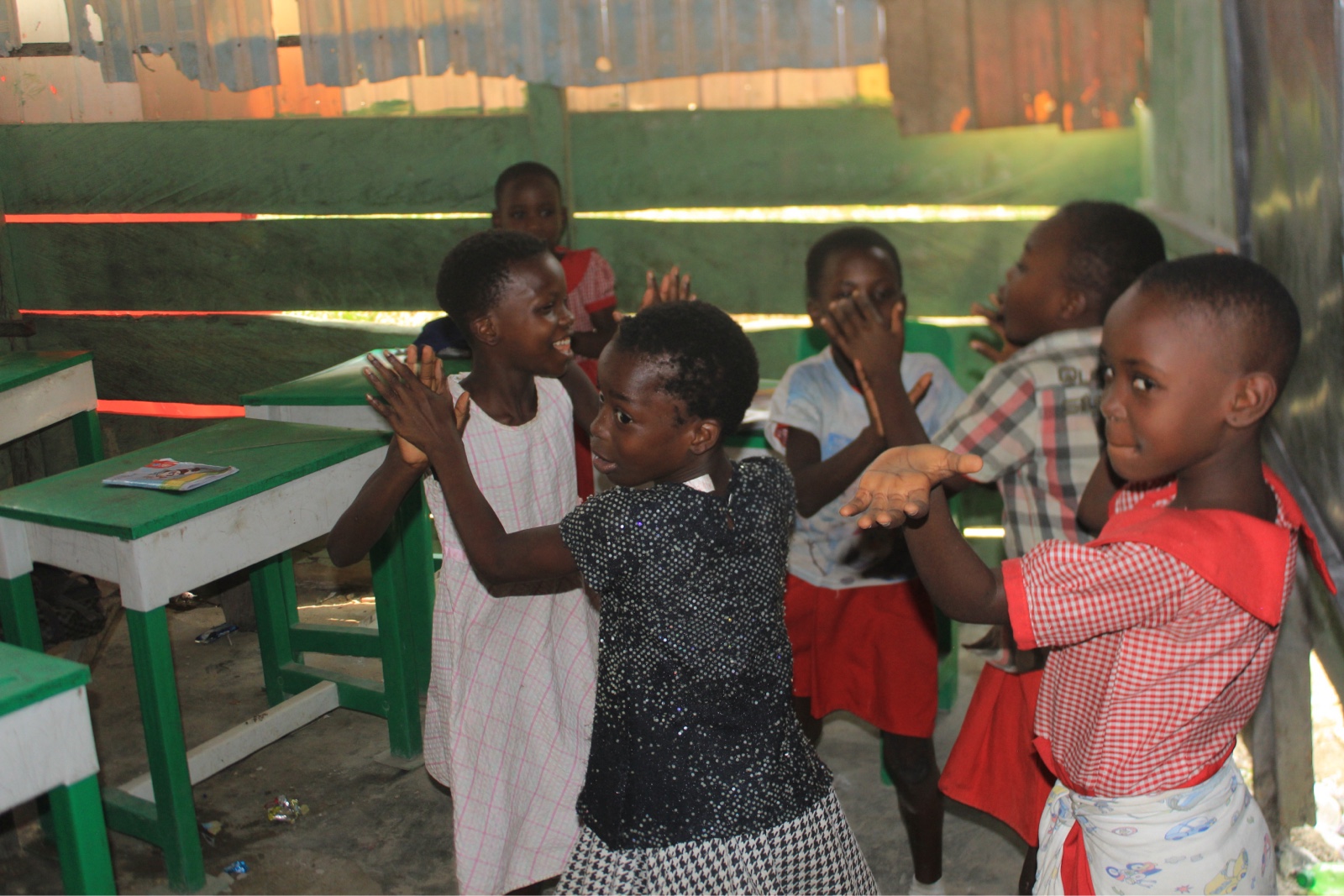 'The bane of it all is mismanagement, misappropriation, corruption'
In Bayelsa state — about 350km west of Cross River– Jeremiah Jerry-Wemi says most Bakassi people in Yenagoa returned as early as August 2006, two years before the formal handover to Cameroon.
"Most of us forfeited [personal belongings such as fishing boats] because the ship that came to bring us back couldn't contain properties and everything," says Jerry-Wemi, the leader of about 3,200 families currently camping in Yenagoa. "Some people just came with the clothes they had on them.
"At that time, the National Emergency Management Agency (NEMA) estimated that the number of returnees from Bayelsa state was over 10,000 in October 2006; but the The New Humanitarian quoted officials saying that since their return, there were about 4,000 people from Bayelsa state camped in tent cities in Yenagoa in September 2006.
Samuel Numonengi — former chair of the Nigeria Union of Journalists in Bayelsa — who reported widely about the issue, says "most of the people did not know where they really came from" upon their return, because some were born in Cameroon and this would naturally stall efforts to resettle them without proper planning.
In September 2006, Bayelsa state authorities hurriedly built a makeshift camp for the returnees ahead of a visit by the then Nigerian President Olusegun Obasanjo, says Jerry-Wemi. Almost immediately, the state started resettling returnees to their villages and providing a one-time payment of N10,000 ($76 then)for resettlement and transportation back to their communities.
"Most people did not even receive [the one-time payment] because as at that time, you know, hoodlums came when they were distributing the money and scattered the whole place so many people ran," Jerry-Wemi says. Fewer than half the eligible returnees,he says, received what meagre stipends they were due.
Today, the returnees are scattered across southern Nigeria: from Akwa Ibom and Cross River state — both of which are near the peninsula — to Bayelsa, Rivers and Ondo states.
In some states like Rivers, Delta and Ondo, not much is heard of returnees who moved there upon their return to Nigeria; especially as some of them had given up any hopes of receiving federal help and have found alternative ways to move on with their lives.
"We only hear in the news media that Bakassi people have received some help," says Muri Ekpo Eyo, the head of the Efut Inwangclan in Bakassi, laughing ruefully. "We have never felt that help [and] that is why we are still suffering as [a] displaced people."
"The bane of it all is mismanagement, misappropriation, corruption," Ekpo says. "The closer you are to the source, the more you will benefit. Everything was done haphazardly. People were seeking to capture opportunities."
Begging for empowerment programmes
Survival has been a battle for the returnees. In Yenagoa, children and women scavenge through dumpsites to sort out plastic bottles which they wash and sell to recyclers who purchase eight 75cl-bottles for N20 ($0.05). Men scrape by as daily-wage labourers at construction sites.
Before the coronavirus pandemic, children in the Yenagoa camp made do with a tarpaulin-covered structure, where more than 230 pupils learn amidst noise and clapping from classrooms separated only by wood. Without bathrooms or outhouses, students relieve themselves a few inches from the makeshift structure, resulting in a strong stench that suffuses the classrooms.
50-year-old Lucy Benimo, who runs a small store inside the camp in Yenagoa, accuses the government of "abandoning" them and says politicians only remember them during elections. "After voting them [in] they will forget us," Benimo says.
A mother of four, Benimo says her last child — Happiness — was only three years old when they moved to Yenagoa in 2006; but she's now 18 and has completed secondary school.
Happiness wants to study law, but after receiving an offer to study social science education at Niger Delta University in Bayelsa in 2019, she did not matriculate for lack of funds.
"We need empowerment from the government to train our children because it [doesn't make] sense to be 'refugees' in our own country," Benimo says. "We need empowerment," she says, "but please, the government should not just train us and dump us; train us and empower us with materials to start"
She is not alone.
In the face of growing delays over resettlement and reintegration, Bakassi returnees have resorted to begging for empowerment programmes that would help them learn new skills and find new ways to earn and survive.
The National Commission for Refugees, Migrants and Internally Displaced Persons (or NCFRMI) has been organising training for returnees in fishery, agriculture, barbing, and soap making. But at least 20 Bakassi people who were interviewed across Bayelsa, Cross River and Akwa Ibom complained that this support merely scratches the surface and doesn't get to half of those who need them.
In 2018, NCFRMI supplied relief items to Bakassi returnees in Eket town, Akwa Ibom state. The items includes 120 sewing machines, hundreds of scissors, machine lubricating oil, measuring tapes, sewing machine threads, bathing soap, detergents, sanitary pads, toothpaste, toothbrushes, towels and mosquito nets. Other items supplied included drugs such as Ampiclox syrup and capsules in several cartons; Cipro tablets; Lumartem; Paracetamol syrup and tablets; folic acid; multivitamins and other drugs.
But Attah Edem Akanimo, one of the leaders of the Bakassi people in Eket, claims the camp leader and the local government officials "hijacked those materials" and only shared a portion with those who were displaced.
The local government held onto the items rather than distributed them to refugees, Akanimo says. (Local government officials say they couldn't distribute the materials without 'clearance from relevant authorities' in Uyo, the state capital).
"It took more than one year before the materials were shared and that was why some materials went missing," says Arthur Amos,then youth leader of the Bakassi camp in Eket.
Growing frustration
Ekpo Ekpo Bassey, the member representing Bakassi at Cross River State House of Assembly, is calling for a Bakassi Rehabilitation Commission to assess the needs of the people, understand their challenges and come up with 'permanent solutions' for the crisis.
He says that the commission should be led by those who are knowledgeable about the people affected.
Meanwhile, Inyang, the national coordinator of Bakassi returnees, says the frustration of refugees is growing as each promise of help seems to be overtaken by 'selfishness, corruption and greed.'
"There'll be a time when the people will rise and fight for themselves, because when the people are pushed to the wall, they will resist," he says.
"I want to sound it to the public, I'll sound it and sound it again, because if they want us to carry weapons, then we are ready if that is a better solution," he says. "It appears that those that make noise and carry weapons are those that the government looks into their welfare."
Linus Unah is a journalist based in Nigeria, who has reported on global health, conflict, development and conservation for many outlets,including The Guardian, Al Jazeera, Mongabay and The New Humanitarian. This report was produced in collaboration with100Reporters, a nonprofit investigative news organisation, and supported by Journalists for Transparency, a project of Transparency International.